Affordable, Accessible & Accountable Healthcare
Headquartered in Kuala Lumpur, Columbia Asia is one of the world's leading hospital & healthcare chains offering a wide range of healthcare & diagnostic services across Heart Care, General Surgery, Nephrology, Urology, Gynecology, ENT, Endocrinology, Neurology, and many other areas.
India is embarking on a journey to provide better healthcare to its fellow citizens. Government of India has launched its ambitious and the world's largest scheme to cover 10 crore families (50crore underprivileged people) with insurance of Rs.5 lakh per annum per family for secondary and tertiary care hospitalization. The intention and vision of the scheme is laudable, it is being planned to be implemented through each states government agencies like Trust/Society/Not for Profit Company/State Nodal Agency (SNA) or setup a new entity for the same. The scheme is supported by use of technology to ensure the transactions are transparent and paperless and transcend boundaries. To further strengthen the delivery system Government has capped prices on important drugs, stents and implants and this list continues to grow. In an effort to ensure quality of clinical delivery for patients, states are implementing the Clinical Establishment act. Work is also happening in improving medical education, from quality and quantity. Having a common entrance exam for both undergraduate and post graduate medical education, replacing the Medical council of India with National medical commission for better governance and monitoring of the Medical professionals and colleges is also on the cards.
Bringing all the healthcare facilities under the purview of one monitoring system helps to distribute healthcare delivery, curb malpractice and enables waste elimination, thereby reducing costs.
If we look at it from birds eye view, we are targeting all aspects of health care delivery system hoping to create an impact. We are on the right tract as far as the macro picture is concerned. But following thoughts cross my mind: In a country where >70 percent of the healthcare is delivered by Private Players there seems to be a disconnect between the private players and government. Though both would like to work with each other's strength, not enough has been done to take the other party into confidence. The major disagreement has been on the private player's inability to deliver quality health care at the rates fixed by the government.
How can we leverage each other's strength?
Infrastructure:
In order to deliver accessible health care we need infrastructure that is spread far, wide and deep into our geographies. Private players already have infrastructure that can be utilized to deliver care. Government is already helping by giving fee land for new hospitals but can extend help to existing hospitals by giving tax rebates on property, Concessions on electricity, water, sewage, biomedical waste management.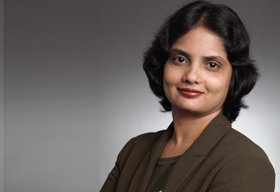 Cost of Delivering Healthcare:
In order to make it affordable the costs at all levels have to be controlled. Costing of the health care delivery is arduous and there are many variables and standardization is difficult. Private players will need help to ensure we get medications, consumables, implants, reagents at reasonable costs benefit, but also ensuring quality. Government has capped the price of few medications, stents, implants, that helps patients but not necessarily the providers, but we have long way to go. Products that are available in the market are of varied retail price and quality. We will need a body that helps us in certifying the quality of the product and fixes the retail selling price. This helps to bring in standardizing of material cost in the healthcare.
Accountability:
Accountability in health care plays a very important part, as we deal with precious human lives. Today it is loosely applied by the governing bodies, most of the regulations are based on licensing and statutory requirements or post facto regulations by medical council, consumer forum so on and so forth. What we need is a proactive monitoring system that captures data on real-time, monthly, Quarterly , annual basis and analyze these trends to help us in standardization, implementation of clinical pathways, monitoring of outcomes, establish Peer review committees, maintaining of National Data bank of Clinical and Para-clinical personnel, including database of legal cases and customer feedback etc.
Training & Development:
In order to execute and deliver healthcare which is cost effective, affordable and being accountable, requires complete change in the mind set and different skill set for all care givers. Towards that end we will have look at changing the way we train our people, update our curriculum, and make it more clinical outcome focused, practical.
Re-organizing our health care delivery system from training to tertiary level care is no mean a task. Thoughts of our leaders are in the right direction. More involvement of the private players and getting their buy in will help us to catapult this initiative. This will help private players as well, as it will help them to better utilize their infrastructure, reduce costs, and provide care to larger patient base. Bringing all the health care facilities under the purview of one monitoring system helps to distribute health care delivery, curb malpractice and enables waste elimination and thereby reduces costs.