Latest Technology Advances In Ophthalmology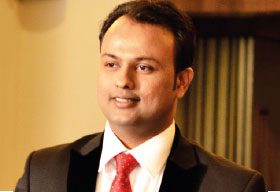 VisionCare's Implantable Miniature Telescope: VisionCare Ophthalmic Technologies recently received FDA approval for their implantable miniature telescope. This monocular implant is designed for patients with end stage age related macular degeneration. The implant enlarges images and projects these images on healthier areas of the retina. It does not repair the damaged macula, but rather magnifies objects in the area of central vision while the unImplanted eye provides peripheral vision. This device not only offers patients improved visual acuity, but also improved quality of life.
Orbital Tissue Expander: The Orbital Tissue Expander (OTE), developed by Dr. David Tse in Miami, FL and manufactured by Innovia LLC, was one of the three winners of the 2010 Medical Design Excellence Awards in the Implant and Tissue-Replacement Products category. Made from biocompatible, inflatable silicone, it is ideal for children with anophthalmia (no eye), microphthalmia(small eye), or who have
lost an eye to trauma. The implant is positioned in the orbit and held in place by a titanium fixation plate that is anchored to the lateral orbital rim. Implantation of the OTE obviates the need for multiple surgeries often necessary in children to exchange an implant for a larger one.

Vitamin E Infused Contact Lenses: Researchers at the University of Florida in Gainesville developed vitamin E infused contact lenses. The vitamin E structures act like 'nano-bricks' through which drug particles cannot pass, but rather must go around. These nano-bricks are so much larger than drug molecules and they create an obstacle course for the drug molecules so that they must travel a much longer path. This increases the duration of the drug release from the lens and exposure to the eye. These lenses can be used to treat glaucoma as well as other eye conditions such as cataract and dry eye. Although these lenses are not currently on the market because further clinical trials are necessary, this technology will be something to look out for in years to come.

Retinal Implants: There are two main approaches to retinal implants: subretinal and epiretinal and many companies around the world are working on various models using both approaches. The subretinal approach involves implantation in the macular region. The epiretinal approach also involves placing the chip in the macular region, but requires additional equipment, such as cameras or special glasses, to function properly.

Retinal Implant AG: Retinal Implant AG, a German company, recently announced results of its first human trials using a subretinal implant in patients with retinitis pigmentosa. This implant consists of a stimulation chip with 1500 electrodes on a polylmide film to which energy is delivered via a retroauricular plug.

Argus II Retinal Prosthesis: This second-generation epiretinal implant is a 60 electrode artificial prosthesis developed by Lawrence Livermore National Lab. Patients should recognize objects faster with this second generation design as compared to the first generation. The company is now working on a third generation product. Argus II which was chosen by R&D Magazine for the 2009 R&D 100 Award as one of the most innovative technologies in science.

These image signals are then transmitted to the brain. The microchip, which is encased in titanium to prevent corrosion, has receiving coils that surround the globe. Early tests showed that retinal stimulation could produce a small amount of organized vision.