Technology Shaping the Fitness Industry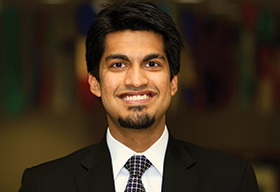 India ranks high among countries with the largest population of unfit people in the world. Statistics indicate that one in every three Indians is categorized as medically unfit and obesity among children and young adults is a major issue. It is undeniable, however, that the demand for fitness and wellness services in India is growing at an exponential rate, driven by a multitude of factors such as rapid urbanization and globalization. Nevertheless, the efforts of the Indian consumer to get fit are often hampered by lack of information, access and affordability. Efficient use of technology successfully helps remove these barriers to offer effective, data driven solutions for the consumer.
Technology is a major driving force in the fitness industry and is at the core of multiple new-age products, offering an array of solutions - personal fitness, slimming, wellness, health and nutrition. Technology has changed the way we work out, the way we measure our results and the way we get fit.
Flexibility & Convenience
Fitness apps and online booking systems have done away with the need to get a full-fledged, annual gym membership that most just end up forgetting about after a few weeks. Fitness startups are facilitating the Uberization of the fitness industry; apps and websites allow users to search, discover and work out at gyms and fitness studios of their choice. Users can workout close to their home or workplace and at a time that best suits them, all at an affordable, monthly fee.
Variety with a More Immersive Experience
For some, hitting the gym is just not exciting enough. For people looking to escape the monotony of a regular 'gym', fitness apps and portals offer a variety of workouts. Users can choose from Aerobics, Zumba, Boxing, Kick boxing, Cross fit, Pilates, Yoga, and many more to form a diverse and effective workout regime. Many fitness and cardio work outs offer a more immersive experience that employs visual elements in addition to the usual music and choreography, while wear ables allow users to monitor performances in real time as well as track their vital signs during a workout.
Personalised & Curated Fitness Solutions
Fitness is an assistance-oriented service segment and requires a great deal of customization and enhancement to fit the requirements of each individual user – there is no one-size-fits-all in fitness. This can only be provided through deep tech - trainer-led functional workouts, personalized nutrition assistance and data-driven interventions. The physical presence of a fitness trainer is no more a prerequisite for working out as virtual training techniques are a personalised and convenient substitute. A few apps offer advanced features that enable users to connect their VR devices and work out with their own personal, virtual trainer.
The physical presence of a fitness trainer is no more a prerequisite for working out, as virtual training techniques are a personalized and convenient substitute.
In addition, fitness companies and gyms are employing technology to train instructors through video tutorials and virtual training methods. This is also helpful in standardizing classes by updating new techniques,choreography and form through videos on web portals and apps,allowing users to workout from their home or workplace in case they miss a session at the gym.
Data-driven Engagement & Lead Generation
Health and fitness-related businesses can leverage technology and data to analyze usage patterns among consumers and offer tailor-made solutions in the form of curated workout programs, personalized diet plans, etc. Technology also plays a pivotal role in aggregating professional experts on a single platform and connecting them with a large, potential user base, bridging the gap between the demand and supply for fitness training services. Geolocation algorithms divide the city into multiple zones and localities helping apps and other tech oriented services to enhance customer experience.
A wealth of information on user behavior patterns helps profile users and offer customized solutions at effective prices. Management tools on online fitness platforms help fitness professionals to accurately track client progress and optimize their workouts and nutrition schedules.
Building Communities
Most individuals benefit from social support to adhere to long-term fitness goals. Taking the idea of working out with your friends and family to a whole new level, fitness communities on social media help people create and follow fitness plans, track performance and stick to workout schedules with their friends. In addition, social media communities help users share tips and hacks as well as experiences with other members. New users get easy access to useful and reliable information through user-generated content to help them meet their fitness goals. Moreover, social media and online communities connect businesses with clients, communities of fitness professionals and help share information and resources online.
Wearable Gadgets
As traditional and purely equipment-centric workouts are declining, the convergence of elements such as fitness, wellness, health, nutrition, slimming etc. with technology is leading to the creation of innovative, 360-degree solutions. Sensor embedded wearable trackers allow users to track their progress on various metrics like steps walked, distance covered, calories burned and even sleep tracking. Measuring activity levels and heart rate, these sporty wristbands collect and display valuable user progress data allowing consumers to track progress in real time. Similarly, other gadgets assist users with behaviour modification through reinforcement to help them stay on their course and achieve stipulated fitness goals.