Millets; the Power House of Proteins, Vitamins, & other Essential Nutrients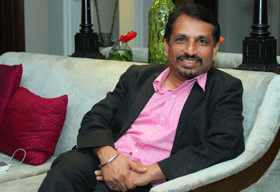 Inner Being Wellness is a Hyderabad-based Health & Wellness company that is motivating people to have a change in their lifestyles by offering a range of innovative wellness products, foods, and organic beauty products.
India is one of the fastest growing economy in the world, houses over 1.25 billion people and with the growing population, faces challenges not only adequate food supply but it also needs to meet the required nutritional levels. Further, rapid urbanization led to increasing lifestyle disorders like Diabetes, Obesity, low immunity, Hypertension, and Cancer and not only effecting the aging population, but the productive age group of 30+ is also getting affected because of a sedentary lifestyle, consumption of unhealthy foods. The focus should be on adoption of healthy and nutritious foods which are natural, non-chemical, and fibrous. These foods should be high in essential amino acids, vitamins and minerals to ensure balanced nutrition for a healthy living.
The current alternatives available in the market so called healthy products are mostly fortified, synthetic, processed with high level of sugars and salts, preservatives, chemicals, adulterated etc. Hence, the current solutions are no solutions at all. Thus consumers want to go back to the basics and the desire to consume food which is fresh, natural and minimally processed with all natural ingredients with Nutrition as an integral part of preventive health Care. To fit this, need Millets is the most suitable foods as they are the power house of Nutrition with Proteins, vitamins, minerals, Zinc, calcium and other nutrients, and included in the diet to prevent numerous lifestyle disorders.
Traditionally millets have been our ancient grains and have been a part of India's food culture and these foods were cooked depending upon the region, climate and nutrition. These Millets are the Nutri cereals like Ragi, Bajra, Jowar, Amaranths, Foxtail and grown largely in Rajasthan, Maharashtra, Karnataka, and Andhra Pradesh. These forgotten foods have been replaced with western foods like pizzas, burgers, processed with high levels of salt and sugars and considered as the junk foods.
Millets on the whole are nutrient dense foods. Apart from being low GI, Gluten free, high in fiber and protein rich, individually, each millet is prominent and rich in a nutrient.
Ragi,
the hub of health and when it comes to calcium there is no other plant source that comes even close to Ragi. Being richest source of calcium and Vitamin D makes it a vital component for increasing bone strength.
Foxtail millet
is known to maintain blood glucose level for its low GI content and
popularly known as diabetic food. The incidence of diabetes is less among the population, which consumes Foxtail millet diet.
Jowar
is known to be easier to digest than wheat packed with fiber, protein, energy and magnesium (Magnesium increases calcium absorption).
Bajra
is a long acting source of energy that keeps you full for longer time and also rich source of Iron which aids in improving the hemoglobin level in the blood preventing anemia.
Amaranth
apart from being rich in protein is also a good source of essential
B vitamin called folate,
which prevents birth defects.
Consumers are increasingly seeking value and better outcomes for self-management of health & wellness and therefore, there is an increasing demand of organic foods
With the innovation of ancient foods Institutes like Indian Institute of Millet Research (IIMR) have been developing technologies in the Ready to eat (RTE), Ready to Cook (RTC) by reviving traditional Indian food not only in its natural form, but also introducing its use for making pasta, noodles, and other condiments to tickle the urban palate and bring back nutrition in the otherwise carbohydrate rich diet. Now companies have commercially launched millet based products like Jowar Idli, Upma, Ragi malt, Jowar flakes, Multigrain millet Atta, Jowar Pops, and Millet Cookies.
The Dieticians and Health experts are also supporting millets as a part of their dietary plan, especially in Diabetic, weight management, pregnant women and other lifestyle disorders. Being gluten free and protein rich grains, they act as value added food in an individual's food pattern. Few of these ancient grains such as Ragi are sources of calcium too, making it a complete food. Gluten-free grains have a significant impact on weight-loss and diabetes as they are low in glycemic index, protein rich and slow releasing carbs.
Today, most of the corporate Hospitals are promoting these Nutri- cereals and involving them in the patient's dietary menu, thus dietitians are taking a step forward in explaining the benefit of these ancient grains and making them believable and follow the same.
Value added diet recommended by the Dietitians will be followed by the pregnant women and they sincerely follow the same, so as not to compromise on the child's growth and development. Studies and research state that few of these ancient grains like Ragi and Bajra boost energy levels during pregnancy, reduce bloating. Ragi and Jowar is one of the most preferred grains in the southern India and parts of Maharashtra during pregnancy for its valued added benefit for both mother and fetus.
Consumers are increasingly seeking value and better outcomes for self-management of health and wellness and therefore there is an increasing demand of organic, Non-GMO, sugar free, Gluten free, Low GI foods. Millets, with all its health benefits are coming back on the shelf of the supermarkets, organic stores, and with growing e-commerce there is a potential market.
It is fairly a benchmark as the government would like to promote millets from this year onwards. This year has been declared as 'Year of Millets' a and not only that as per the announcement by the Department of Agriculture, the Centre is drawing up an ambitious plan to increase millet production in the country to 45 million tons (mt) by 2030 from the current levels of 17 mt.
Apart from the health benefits Millets are also the most sustainable dry land crops as they are drought tolerant, with minimum rainfall without pesticides, and chemicals and can usher food, fodder, fuel, and livelihood security to all dry land ecosystem. Thus millets are good for farmer, good for the planet, and good for health and will be the next Gen smart foods.