Building Effective Fintech Alliances for Banks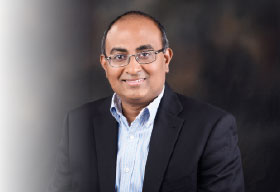 Banks may not have to face a Kodak moment, thanks to a close watch from Central Banks and ever eager governments to bail them out. Thankfully, banks the world over have come to realize that something has to be done to remain relevant, and done fast. Financial Technology Companies (Fintechs) have come very close to dislodging banks from their well-protected pedestals. Somewhere along the last decade, both realized that neither is going to go away, and that it is better to join the other than to fight a bruising battle. The move to 'join the other' took different turns. Banks have acquired and invested aggressively in fintechs –the Spanish banking giant BBVA, for instance, acquired US digital-only bank Simple in 2014, invested in UK's digital-only bank, Atom in 2015, and in 2016, acquired the Finnish firm, Holvi, apart from acquiring design and data and cloud computing firms. Such examples abound across the globe. Closer home, a few of Indian banks have done similar partnerships.
What draw fintechs to Banks are the low-cost funds that banks have access to in the form of public deposits. The second biggest draw of banks is the large number of customers, though not captive any longer, reasonably loyal – thanks to a kind of stickiness that habit over long years leads to. Banks are forced to take notice of fintech players for their disruptive nature and disintermediation capabilities, both of which have been on ample display over the last few years. Further, non-traditional
techniques, exponential technologies and contempt for tradition have made fintechs a force to reckon with. Millennials have come to realize the difference they can make to what they see as a fossilised approach to banking where lengthy and complicated processes dictate on-our-terms-and-at-our-convenience approach to customer service.
When banks provide products that cater to consumers' needs, their customers become more loyal, and become less likely to leave the bank for a fintech
Customers increasingly expect banks' services to be tailored to their needs, rather than what is easiest for banks. One way to do this can be by investing in "human-centred research" that can be applied to all the banks' products. When banks provide products that cater to consumers' needs, their customers become more loyal, and become less likely to leave the bank for a fintech. Once again, BBVA provides a good example in their acquisition of Spring Studio, a user experience firm, which now is wholly devoted to BBVA's projects. There is technology available today that can be made to be up and running in a matter of weeks that can cut banks' costs substantially and make even the smallest loans profitable. Banks' strength is their knowledge of the critical metrics, what scoring and pricing model makes sense to them, and importantly, they know how to stitch up their policies with their unique culture. They know what to gather from their clients to assess their creditworthiness, and the documentation and due diligence to ensure credit quality. What they need to improve is in-house technology and agility to do all these speedily, accurately and cost-effectively.
So what's stopping them from partnering with friendly fintech companies to stay ahead of the curve? It is banks' notorious low-risk appetite built on career preserving professionals' fear of failure. It may have helped banks maintain their financial stability, but it is the same reason that is holding them back from harnessing the rapidly changing technology to cater to equally rapidly changing customers' demands. Banks are very good at weighing risk against reward, and know what material towards sound security, just that they do not maximize the data and do not have the technology to speed up the decision making process, which is what technology is good at. Banks should relook at age old processes that are no longer relevant.
Effective alliances need a spirit of accommodation on both sides. Banks need to set aside legacy to accommodate fintechs. To overcome legacy, whether infrastructure, processes, mental habits or comfort zone, they should rearrange their mental furniture and re imagine a working culture that encourages innovation and treat genuine failures as learning. Similarly, fintechs should realize that the initial fears of fintechs dislodging banks is slowly fading, and if they can be agile and tech-savvy, banks can provide stability and can access low-cost funds. Fusing the strengths of both these groups by identifying gaps in each of them and seeking ways to plug them with the other's help is the firm first step to an effective alliance. Banks and fintechs can do it, and in doing it sooner than later, lay the foundation of a bright future for both.