With Rising Geriatric Population, the Market for Orthopedic Treatment will Swell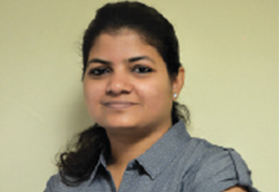 Doctors predict that India will become the osteoarthritis capital of the world with over 60 million cases by 2025. On the other hand, SRL Diagnostics, a leading diagnostic chain in India, stressed on the rising arthritis cases among women than men in India. This painful disease ultimately leads one to be bedridden or go for a surgery. And the government's move to keep the knee implants price under check will ultimately help many to get rid of this lifelong adversity.

Featuring some of the orthopedic clinics offering modern treatments to the patients in our current issue of siliconindia Healthcare, '10 Most Promising Orthopedic Treatment Providers - 2018', we aim to align the best service providers who can bring utmost abatement from pain. The featured clinics are among the few who have earned a niche for themselves over years of hard work and success stories in treating their patients.

Do let us know what you think!