From Modern Medicines & Treatments to Alternative Therapies & Naturopathy, Killing Cancer Needs all Weapons Armed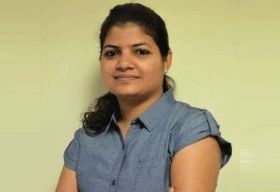 Cancer kills almost seven lakh people in India, with over 10 lakh cases being diagnosed every year. Though the country has lower cancer incidents being noted compared to developed nations, the death rate is quite alarming with only 30 percent of the patients surviving for over five years(The Lancent reported). While a report from Indian Council Medical Research(ICMR) estimates that more than 17.3 lakh new cancer cases will be registered in India along with over 8.8 lakh deaths due to the disease by 2020. But with precision medicines (aka personalized medicine)coming into being, doctors can individualize the right treatment to the right person at the right point in the course of his/her condition. Taking into consideration of each patient's medical history, test results, genetic makeup, lifestyle and environment into account, helps oncologists to appropriately use targeted therapies.

Though with innovations in the cancer treatment, the fraternity is trying hard to cut the pain patients undergo during treatment, alternative cancer treatments are gaining pace that help cope with signs and symptoms caused by cancer and cancer treatments such as anxiety, nausea and vomiting, pain, stress and others. Featuring some of such medical experts who treat cancer with their expert hands, siliconindia Healthcare brings to you '10 Most Promising Cancer Treatment Clinics –2018'. From most modern medicines to alternative therapies and even naturopathy, these clinics help patients morally and physically to deal with the pain in the most efficient way.
Do let us know what you think!