Accurate Diagnosis is the Lifeline of Medical Industry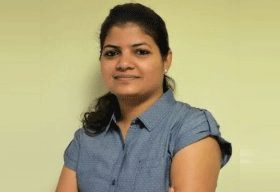 While India is a developing nation, it has light years to cover up before it stands at par with the international diagnostic standards. Mainly run by doctors and pathologists having less experience in running the pathlabs, the dearth of professionally run diagnostic centers in the recent times is witnessing a sea change. Today, some of the experienced doctors have taken it to their hand to ensure that diagnosis doesn't have any scope of error as in the recent past, several doctors have faced legal actions for wrong treatment due to misdiagnosis. On the other hand, several experienced medical practitioners/pathologists run specialized diagnostic centers that uses international technologies for extracting reports, and even run exclusive diagnostic centers in some of the big hospitals to provide their impeccable service. This leaves the doctor with the exclusive job to focus on their core competency and be patient-centric.

Dedicated to few such diagnostic centers is our current issue of siliconindia Healthcare that lists some of the technologically advanced centers that are run by experts under our '10 Most Promising Diagnostic Centers - Mumbai' & '10 Most Promising Diagnostic Centers - Delhi'. We hope this list gives you helpful insights into the domain.

Do let us know what you think!